Goa is always been the top place in India when it comes to nightlife, romance, beaches, entertainment, and tourist place. Goa, the name is enough to make your party mood on. So friends stay tuned and read about the best nightclubs in Goa for Couples.
Especially, this fun and loving city are attracted by many young crowds from around the world. As per the tourist guide report, many young and mid-generation people visit Goa to have fun, enjoy, Hussle free lifestyle and have romance in their life.
Let's talk about the nightlife of Goa, nightlife in goa is the major or main attraction in Goa clubs. Here, I am listing the best nightclubs in Goa and you must go through them before you go somewhere.
20 Best Night Clubs in Goa for Couples
1. Tito's Bar and Club
If you have come to Goa, you would know about Tito's as it is of the most popular clubs and also the oldest. It is located in North Goa near Baga Beach in a lane that is filled with various other restaurants and clubs. This is widely known for the wide dance floor which seems to get the atmosphere grooving.
By serving some unique cocktails and food, the club seeks to cater to everyone's taste buds as well. Private parties can be arranged in this club that offers a private area on the second floor. The club is popular for hosting varied theme nights such as Ladies Night, Karaoke night, Bollywood vintage night and so on.
The club offers a unique, lavish, and enjoyable lifestyle experience, allowing customers to relish high-end service, aesthetically pleasing surroundings, and expert bartenders.
Tito's extended an invitation to join them for an unforgettable night out, emphasizing that it could be so wild that one might not remember it in the morning.
Tito's extended an invitation to join them for an unforgettable night out, emphasizing that it could be so wild that one might not remember it in the morning.
Ideal for: Parties, bachelorette, birthdays, special occasions
Timings: 6 PM to 3 AM
Location: Tito's Lane, Calangute, Baga, North Goa
Cost for two: INR 2000
Couple Entry: ₹1500 (Sunday-Friday); ₹ 2000 (Saturday);
Stag Entry: ₹2000 (Sunday-Friday); ₹ 2500 (Saturday); Free for women
Must try: Crispy chicken and fish finger
2. Antares – Goa
Situated on the cliffs of Vagator Beach, this popular club is a favourite among all. The club also has a restaurant attached that serves as one of the aesthetically pleasing looking places in Goa. Offering a diverse range of cuisine, the club promises to cater to each taste bud. Tourists highly prefer this place due to the presence of varied cuisines such as continental, French, Italian, Indian, Goan and so on.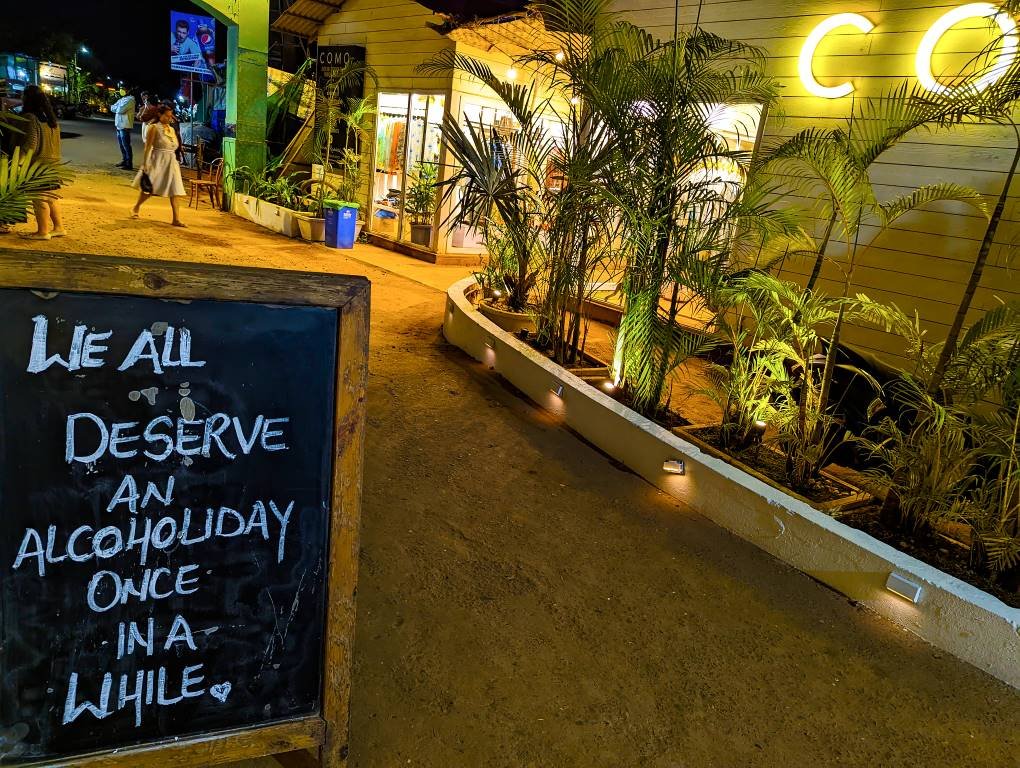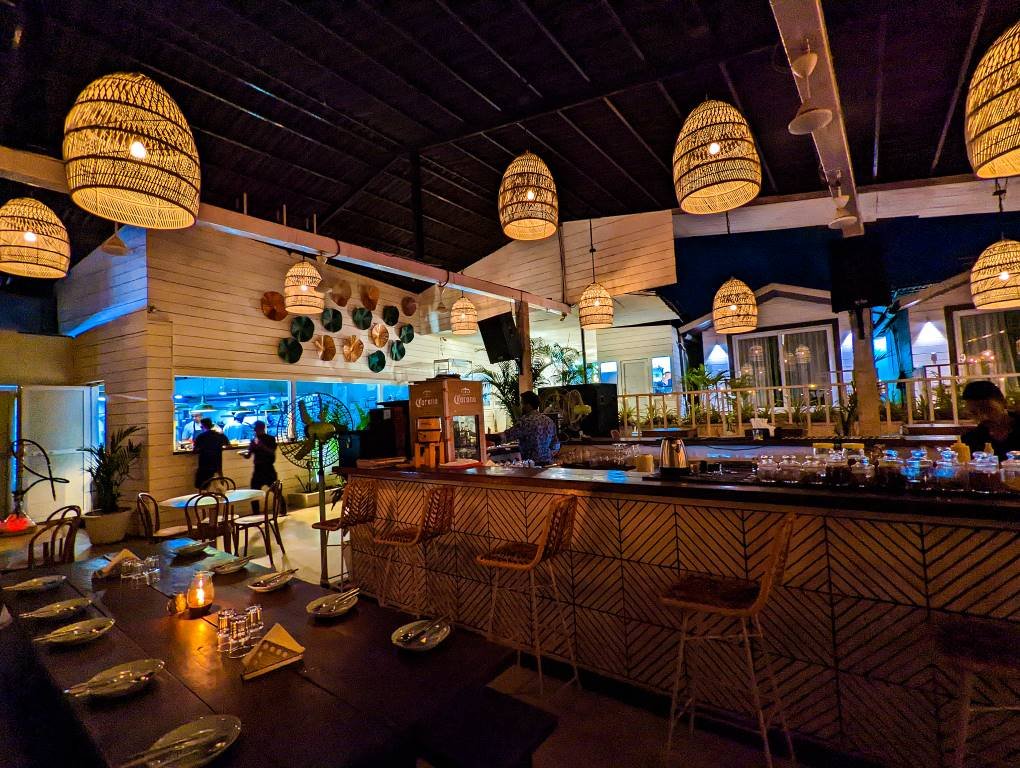 Being located on the cliffs, it serves as one of the most visited clubs by tourists all across the world. The best time to visit this place is during sunset when you can get a mesmerizing view of the sun setting on the lap of the beautiful landscape.
Ideal for: Parties, eating, exploring multiple cuisines, watching the sunset, relaxing
Timings: 12 noon – 12midnight
Location: Small Vagator Beach, Ozran, Vagator, Goa
Cost for two: INR 1800 onwards
Must try: Cocktails, sea food
3. SinQ Night Club, Goa – Old Style Club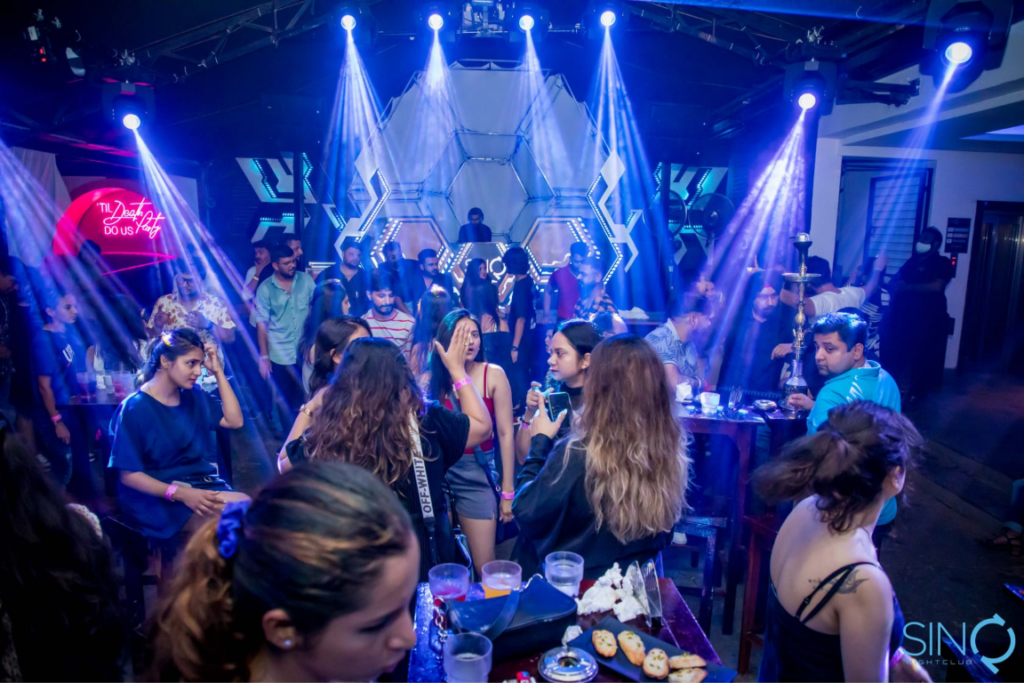 Located in Sinquerim, the SinQ Night Club keeps it 100% chill with a chic lounge-club experience that doesn't have to wait until the sun goes down. The warm earthy tones of minimalist furniture combine perfectly with the poolside lounge. The property is a combination of four entertainment zones – a snazzy nightclub, a contemporary Goan Tavern, a poolside deck, and a lounge – all rolled into one to create the ultimate party venue.
Would you like to spend your night dining by the poolside and dancing to upbeat tracks spun by talented DJs? Then SinQ, one of the trendiest nightclubs in Goa, is probably the pick for you. It is divided into multiple zones, including a nightclub, poolside lounge, and a contemporary Goan tavern.
There is a happening dance floor with top DJs at the helm. Electrifying lighting, poolside cabanas, a tantalizing range of spirits, and a food menu comprising finger food come together to make your experience at SinQ a memorable one.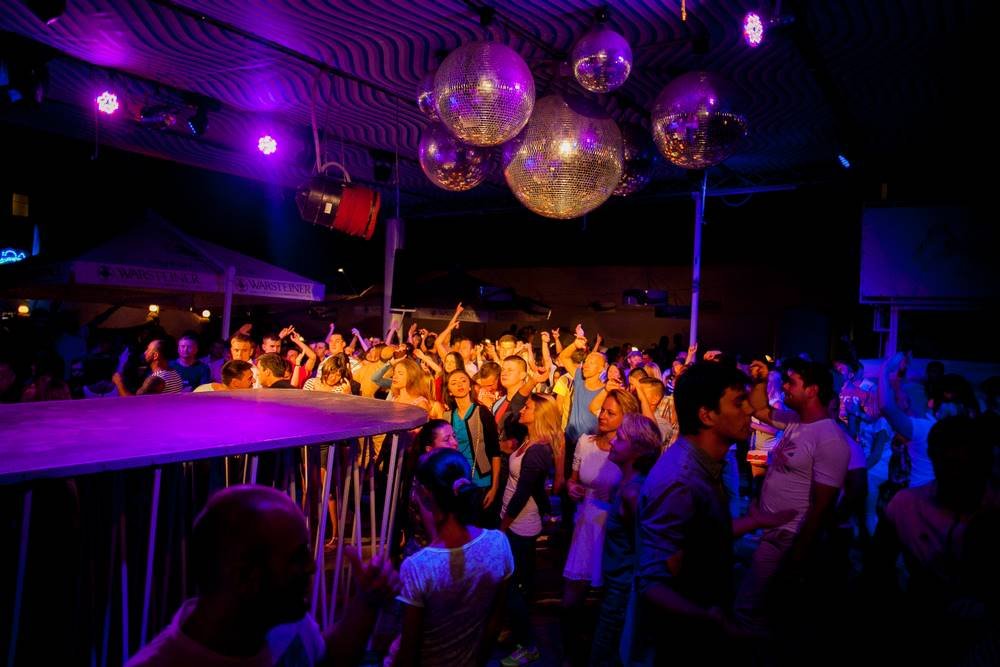 In addition to the old clubs, there are new ones that are causing a stir among the party enthusiasts. SinQ similarly is a newly opened bar that comes with a poolside lounge along with a nightclub. Located near Taj Holiday Village and hosts some of the greatest DJs of the country playing their favourite tracks.
The lively nightlife is surrounded by a robust sound system that will make you get up and instantly hit the dance floor. There are cabanas decorated besides the pool where you can reach out to sip your favourite cocktail. A fully stocked bar, a poolside deck along with hospitable staff attracts the best crowd of the town to this paradise.
Ideal for: Partying, bachelorette, birthday parties, occasional parties
Timings: 7 PM-3 AM
Location: Opposite Taj Holiday Village, Aquada Road, Candolim
Cost for two: INR 1800
Must try: Cheese balls, spring roll
4. Club Cabana – Pool And Party
'Club Cabana' is also known as the Night Club In The Sky due to its wonderful ambiance facing the stars. Club Cubana is a favorite among all the enthusiastic party-goers in Goa.
Offering a fairly affordable cover charge for couples and free entry for women, this place is always pulsating with great music and dancing crowds.
If you are looking for a happening night club, Club Cabana is the place to visit. Being situated on top of Arpora Hill, the club promises to offer a breathtaking view. It is highly preferred by individuals seeking to party their heart out in the presence of the neon-lit.
It also comes with an open-air bar along with a multi-level dance floor that attracts a large number of party tourists. Its outdoor area is decorated with a big pool situated in the centre along with an exclusive reserved area for ladies which ensures complete safety and privacy. There is a parking area available for you to park your cars.
Along with a great view of the stars, there is also a glorious pool where you can jump in and enjoy a pool party. On Wednesday, Club Cubana hosts ladies nights where women can get free drinks all night long.
This hotspot is home to some great crowd but can get easily packed due to its spacious outdoor area with a pool. 
Ideal for: Partying, bachelorette, birthday parties, occasional parties
Timings: 9.30 PM-4 AM
Location: 82, Sim Waddo, Arpora Hill, Anjuna, situated near Anjuna's Saturday market
Cost for two: INR 2,500
Must try: French fries, chicken tikka
5. OWL Nightclub Goa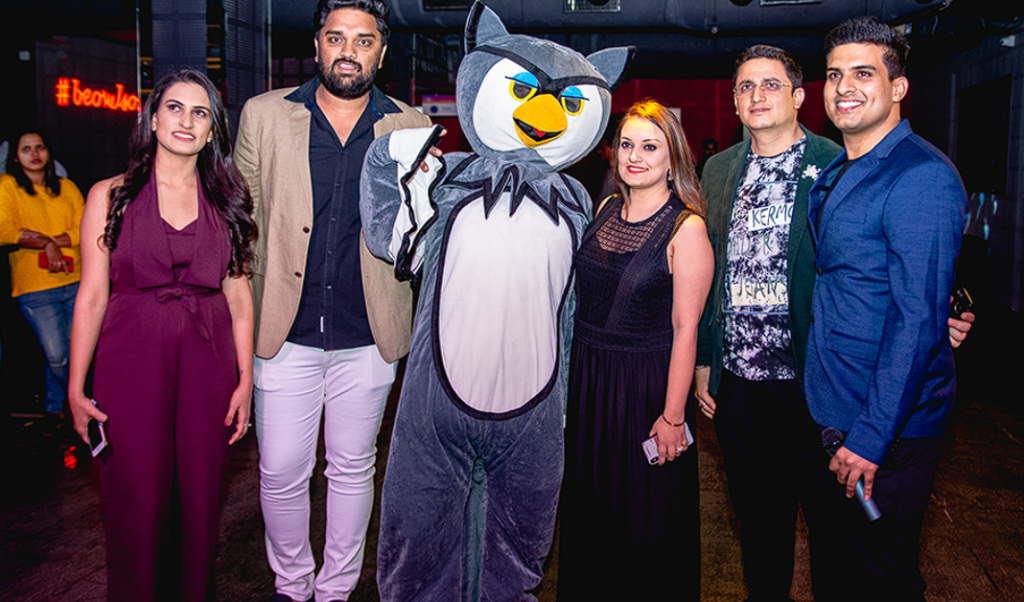 Are you looking to shake your body along with the DJ's spin and hang out with your gang or special ones? Then I strongly recommend you to visit OWL – The Premium Nightclub, it is the most Goa partying place there is no doubt.
I am sure you will get your best nightlife here. The nightclub is on the famous Calangute Baga road in Goa. The nightclub is also providing great food and finger-chips appetizers. The test of beer, food, and appetizers test will give you another sense of this club.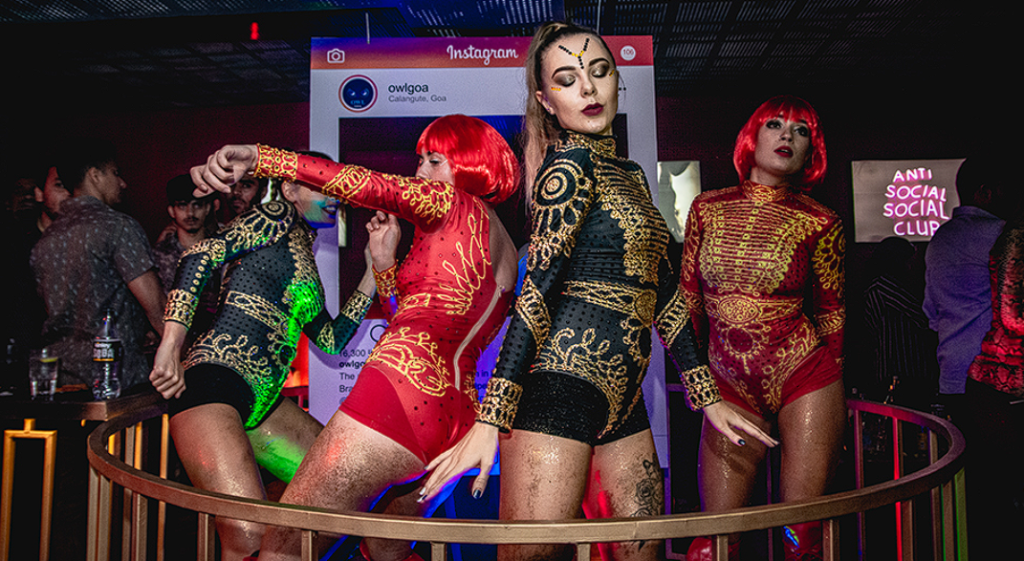 If that is not enough, there is a fully stocked bar with various types of spirits wine, and other beverages. I am sure this is another best nightclub in Goa for Couples.
Address: – Owl Road, Shiroli Pulachi, Calangute Baga Road
6. Café Mambo, Goa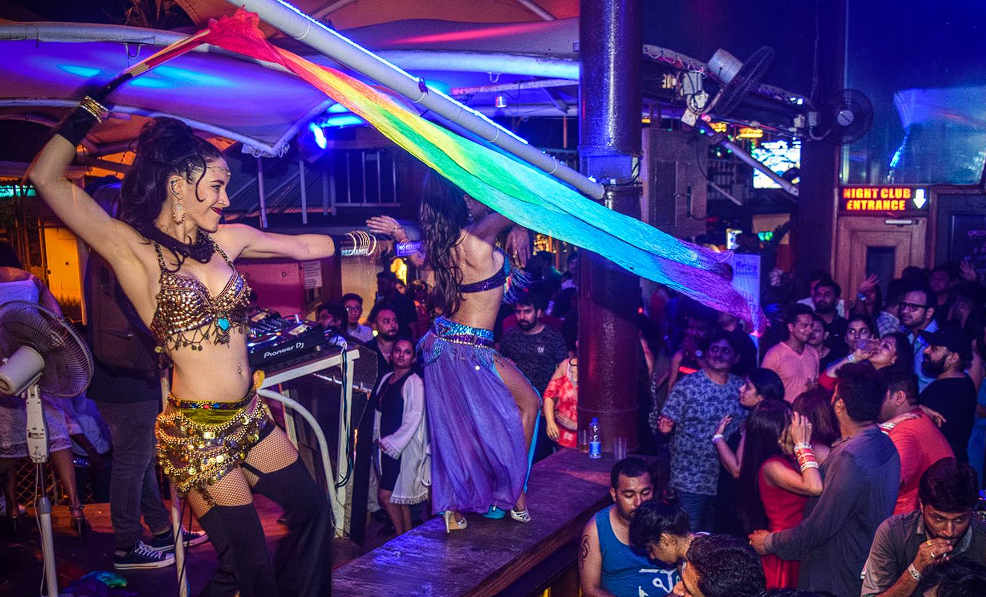 Another popular club managed and run by Tito's, Café Mambo packs in a punch with its sharp, edgy interiors and seafood specialties. Like all the best nightclubs in Goa, it features a fully-stocked bar where you can enjoy international brews and single malts or gulp down your favorite Indian beers.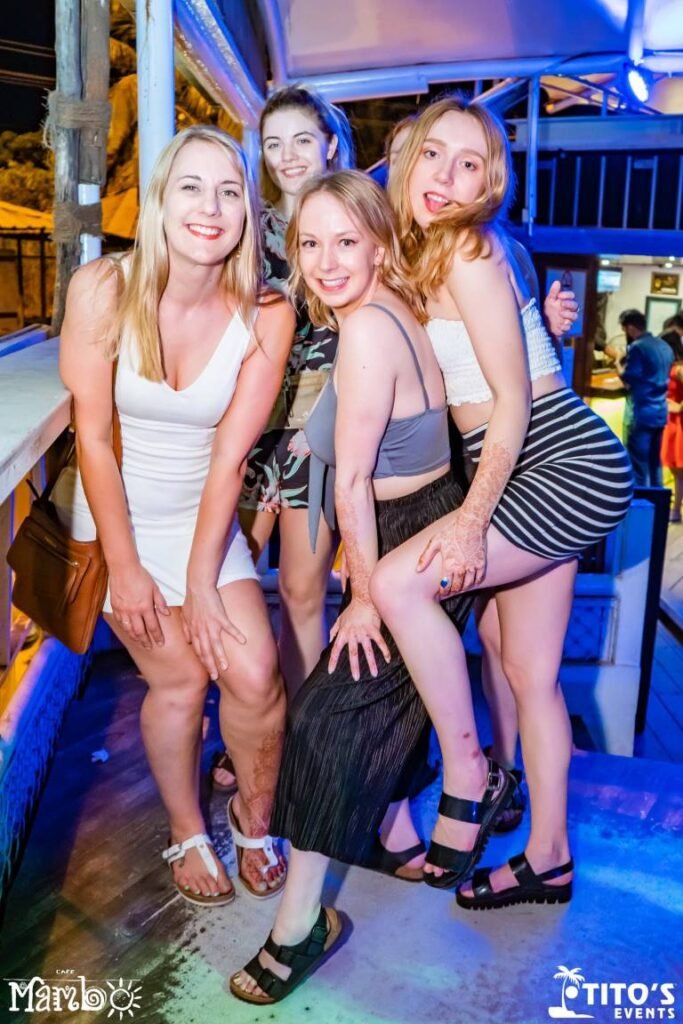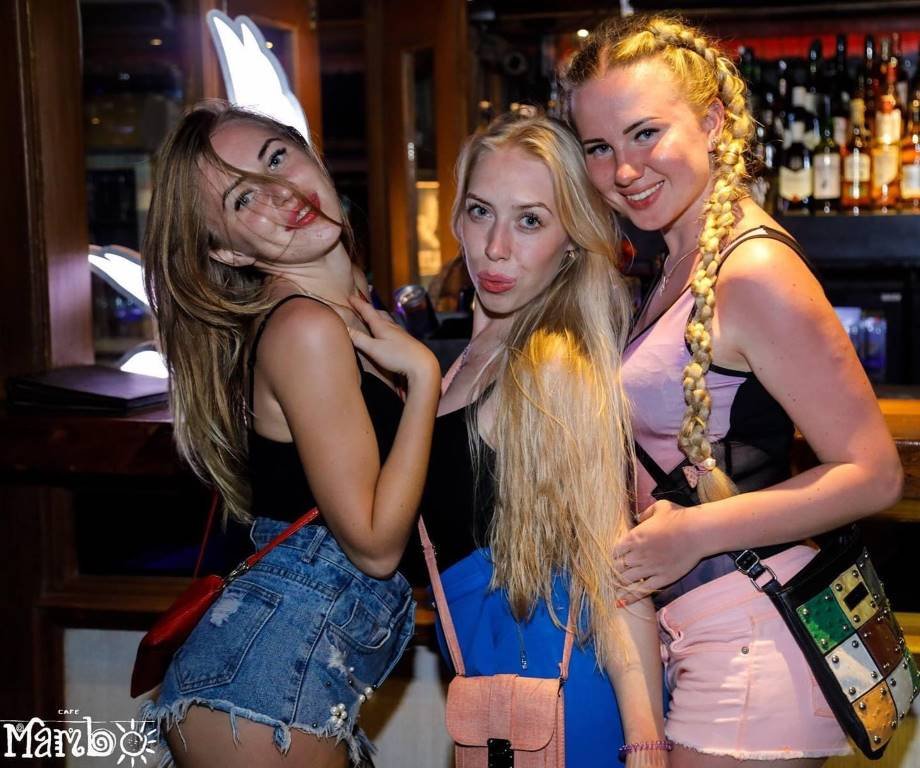 The fantastic line-up of Indian and international DJs makes sure that you hit the dance floor as soon as you start feeling the beats. Touted as one of the top pubs in Calangute, Café Mambo promises you a taste of the highly charged-up nightlife in Goa.
Location: Tito's Lane, Baga, North Goa
Timings: 6:00 pm to 3:30 am
Cost for Two: ₹ 1500 (approx.)
Entry Fee*: Couple Entry – ₹ 800 (couple entry)- Stag Entry – Decided at the venue
7. Curlies, Goa